1 Food Trucks in south chesterfield, virginia
Stomach Growling? Craving something tasty to eat in south chesterfield, virginia? There's bound to be something to fill your gut and satisfy your taste buds near you! food trucks are a great way to make your day brighter or top off a nice evening! include one in your plans, there's sure to be a food truck near you!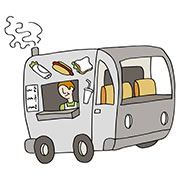 Sharon's 32 years of experience causes your taste buds to dance and celebrate the nostalgia of grandma's Kitchen. Authentic Black American soul food.
---
Recommended for you