2 Food Trucks in berryton, kansas
Stomach Growling? Craving something tasty to eat in berryton, kansas? There's bound to be something to fill your gut and satisfy your taste buds near you! food trucks are a great way to make your day brighter or top off a nice evening! include one in your plans, there's sure to be a food truck near you!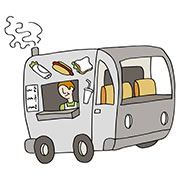 We are a homemade ice cream business that works seasonally from May to October. We have a 1922 Stover hit and miss engine that runs our two 5 gallon ice cream freezers. We like to say we serve up Smiles as well as some wonderful delicious homemade ic...
---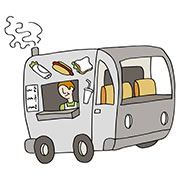 Poppin Squeeze is a family owned business who sells fresh squeezed lemonade and kettle corn. We set up at farmers markets, car shows, and any event needing vendors. ?Our lemonade is freshly squeezed to-order. In doing so, it captures the delectable f...
---
Recommended for you